DISCOVER YOUR PERFECT RIDE 
Piermont Bike's state-of-the-art, computer-controlled GURU DYNAMIC FIT UNIT™ (DFU™) adjusts your riding position in real-time to maximize your comfort and efficiency.
WHAT ARE THE BENEFITS OF A PROFESSIONAL BIKE FIT?
A good bike fit offers a range of benefits to both professional and amateur cyclists, helping them achieve their goals. They can:
Help minimize stresses on muscles and joints
Improve comfort and avoid overuse injuries
Improve how the bike corners by ensuring the rider's weight is correctly distributed on the bike
Ensure that the rider can easily operate the brakes and gears
Increase your speed by optimizing your power output, pedaling efficiency and aerodynamics
Comprehensive Fit: 4 hours $350.00 (GURU Fit Bike)
Find the optimal position for comfort and power on the bicycle (Includes all services of bike sizing)
Client Interview with pre-intake questionnaire
Full body measurement
Flexibility assessment
Functional & structural testing to determine leg length discrepancy (LLD)
Bio-mechanical efficiency, wattage output, and pedaling efficiency
Saddle assessment and trial   
Advanced pedal/shoe interface set-up including wedges and pedal washers (20mm extenders $20.00)
Saddle trial and assessment 
Follow-up visit to verify fit work and make any corrective actions
Reports:
X/Y coordinates for handlebar and saddle
Saddle height
Saddle setback
Saddle to bar 
Bar width 
Reach to levers
Crank arm length recommendation
Before and after Multimedia attachments 
Recommended bicycles based on fit metrics.
Bike Sizing:  1 hour $125.00 (Trainer Based)
Take the noise out of the decision-making process and truly find the bike that will work best for you.  
Client Interview:

Riding history.
What kind of bike you are interested in.
Your goals and aspirations on the bike
Previous injuries and current fit issues
Budget 
Bike Selection and Setup:

Body measurements 
Pedal/shoe interface setup and adjustment (neutral)
Saddle height (F.I.S.T protocol)
Saddle fore-aft (K.O.P.S)
 Adjustment of stem length to comfort position
Reports:

Stem length and rise
Handlebar width
Saddle height
Saddle fore-aft 
Lever reach position
Stack and reach
Contact Point Assessment 1 hour $100.00 (Trainer Based)
Saddle evaluation (test up to 2 different saddles)
Handlebar evaluation
Saddle adjustment height and setback 
Basic cleat adjustment
Functional Movement Screen 1 hour $100.00
The Functional Movement Screen (FMS) is a pre-participation screening tool designed to identify compensatory movement patterns that are indicative of increased injury risk and inefficient movement that causes reduced performance.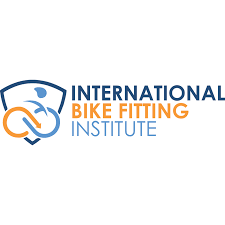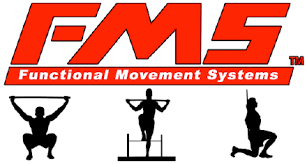 Questions? Call us at (845) 365-0900 x2