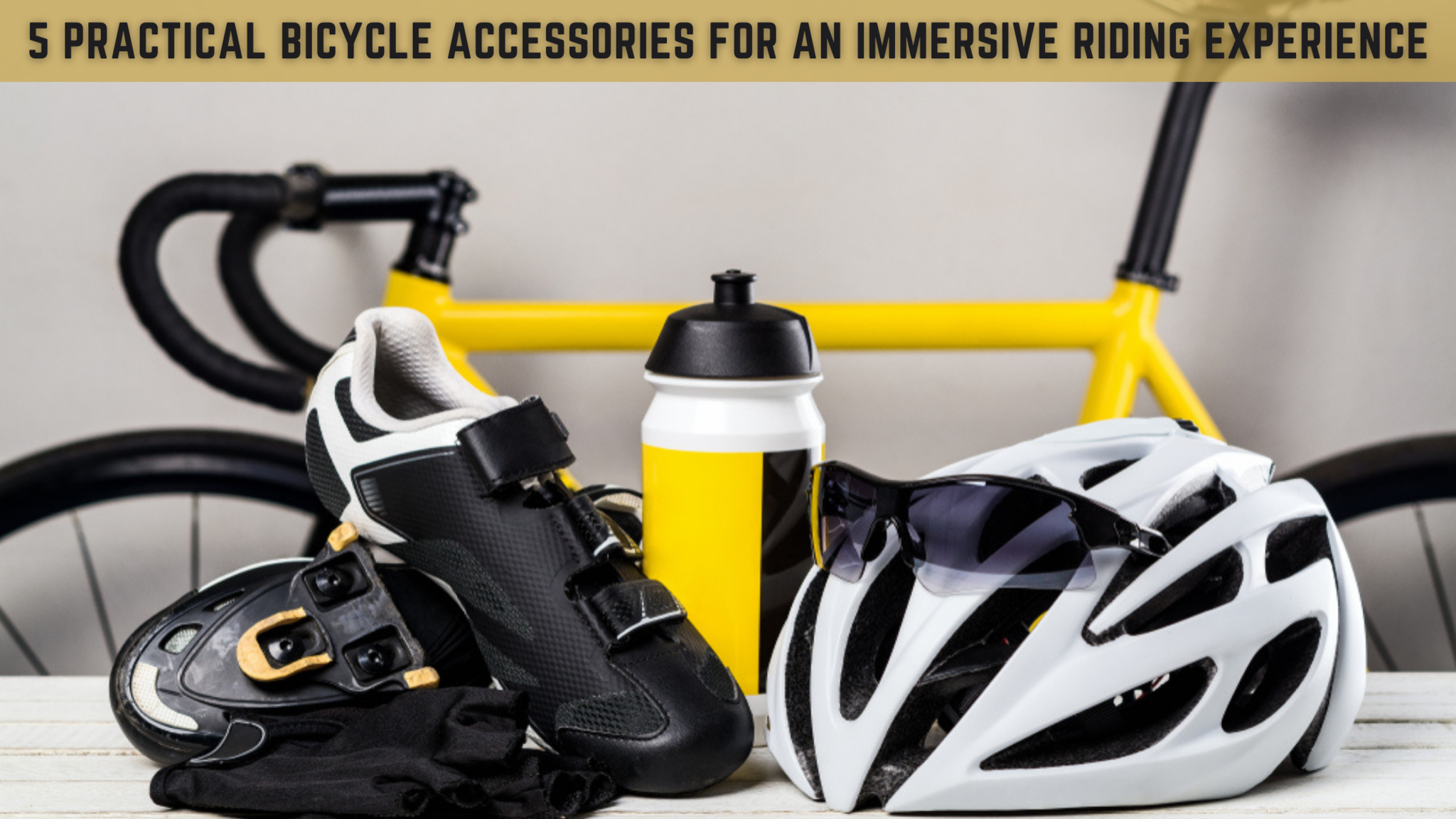 Bicycle accessories are specifically engineered to enhance your experience while riding. Whether you use your bicycle for daily commuting or indulge in adrenaline-pumping activities, you can buy bicycle accessories online for every occasion.
However, with thousands of options available, choosing the correct set of best bicycle accessories for your riding requirements sometimes becomes an overwhelming and daunting task.
Not to worry! We're here to help you out!
In this article, we've enlisted the basic accessories that you can consider purchasing for an easier, safer and more enjoyable riding experience.
5 Practical Bicycle Accessories For An Immersive Riding Experience
Bike Helmets
Helmets protect the most crucial part/organ of your body- the brain. Weaning a US safety standard approved best smart bike helmet with accurate fitting can be the vital difference between surviving a crash/accident or not.
In the US, you'll need to wear a helmet by law. The safety standards under US biking protocol are one of the most stringent in the world. Therefore, leading helmet manufacturers need to comply with the strict testing standards to receive American Standard approval. It is always recommended to purchase a bike helmet that fulfills these standard protocols.
When buying or selecting a helmet, look for the following:
Vents for adequate air circulation and ventilation. This allows you to stay cool and prevent sweating even when the surrounding temperature goes up.
Weight is a major factor since it can significantly impact your riding comfort and experience. Typically the best smart bike helmet weighs around 200 gms. At an online store, you can find lighter helmets with higher investments.
Helmet fit is an essential aspect to consider to ensure comfort and convenience while riding. Your helmet should fit snugly on your head without imparting too much pressure or sliding down either way with movement. The shell shape is the most vital factor as adjustable straps and tension systems can easily be adjusted to suit your head contours.
Other considerations may include docking features for your sunglasses, fluorescent straps for better visibility, removable parts, etc.
Shoes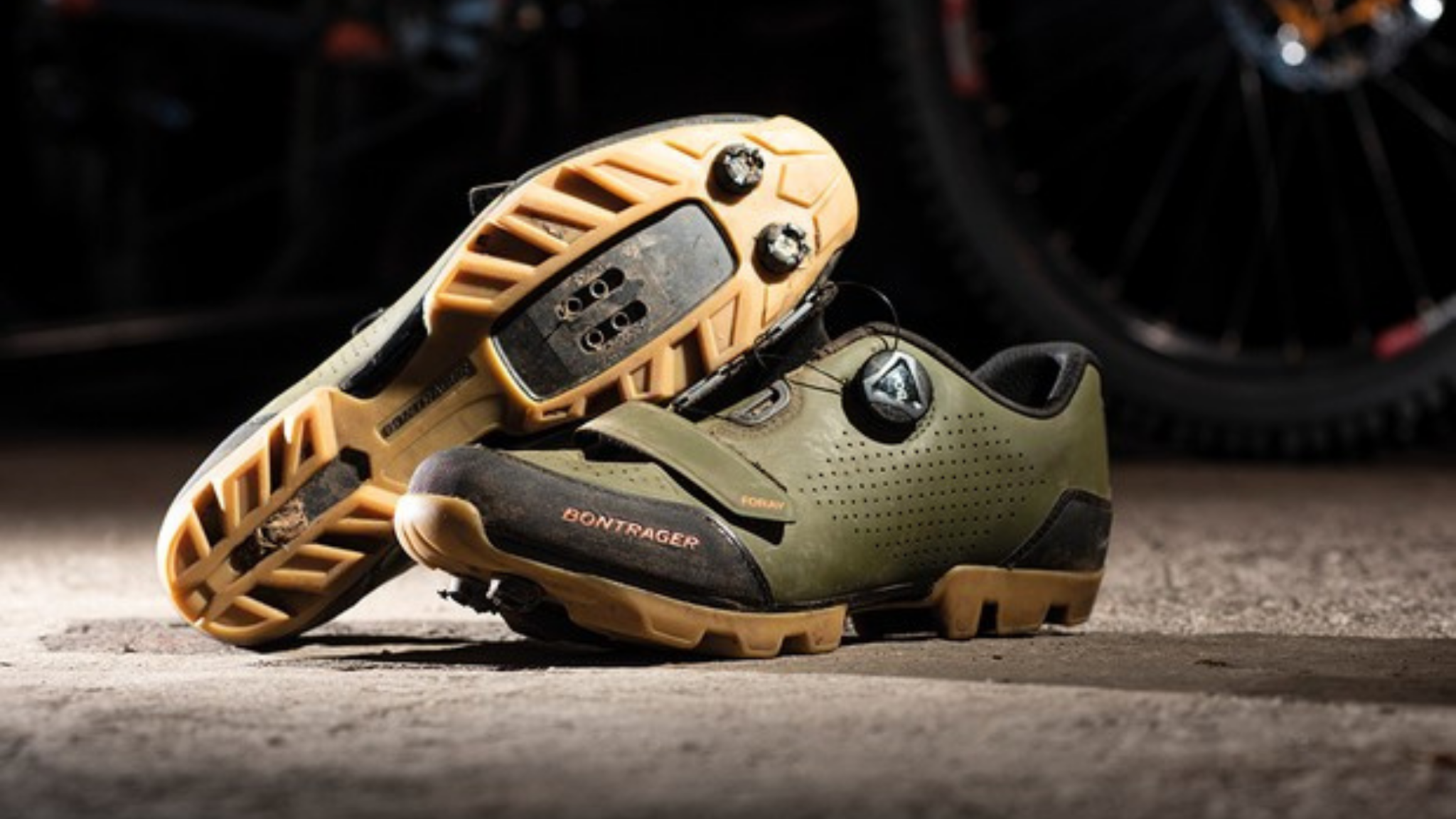 As a ride, you've three contact points in your bicycle- Your hands on the handlebar, hips on the seat, and your feet on the pedal. Out of these three points, your foot's contact with the pedal significantly determines ride quality and performance.
Therefore, choosing the correct shoes is exceptionally crucial. Road bike shoes are exclusively crafted to be lightweight yet robust to enhance power transfer.
You can find various shoes on online bicycle stores featuring versatile widths and closing mechanisms to cater to individual requirements and preferences.
Buy bicycle accessories online from reputed stores to enjoy affordable deals, genuine products, and impeccable quality.
Ensure to pay special attention to the following factors while purchasing cycling shoes:
Shoe sizing: It is easy to get tempted to choose the lightest and stiffest shoes that allow a faster ride. However, without the correct sizing, even the best shoes won't deliver optimal performance.
Shape: The shape is another significant factor to consider. It depends on your personal preference. Some styles can be narrower in the heel to avoid slippage. While some shoes feature a wider toe box for wide feet or splayed toes.
Cleats: Cleats are setups mounted to your shoe that allow efficient locking of your feet to the pedals. It facilitates the efficient transfer of power and speed while riding your bike. Road cycling shoe cleats feature a three-bolt system, while all mountain bike cleat has a two-bolt system engineered to consider walking and debris clearing.
Air vents for efficient circulation: Your feet are in constant motion while cycling. Therefore, your shoes must provide sufficient air circulation for your feet to breathe, prevent sweat and remain cool. Selecting an adequate amount of ventilation for your riding environment and preferences is the key. Excessive ventilation can make you feel cold while riding, and lack of proper might numb your feet from being compressed. Vents are typically positioned either in the base of your shoe or/and around the toe area.
Clothing
Road cycling apparel is specifically designed to fit snuggly with your body while complementing your body contours to enhance aerodynamics and avoid chafing. There are a variety of fabrics to select from. As you move up the price range, you'll find more lightweight clothing with improved breathability and enhanced comfort.
Typically most cycling clothing is designed with polyester and elastane fabric to maintain lightweight, stretchability, durability, and quick-drying capability. Other factors to consider are water resistance, anti-sweat and anti-bacterial properties, etc.
While riding in the colder temperature regions, you'll need to consider clothing that offers efficient insulation. You can opt for layering up your clothing for a warm and comforting ride in the cooler climatic zones.
Sunglasses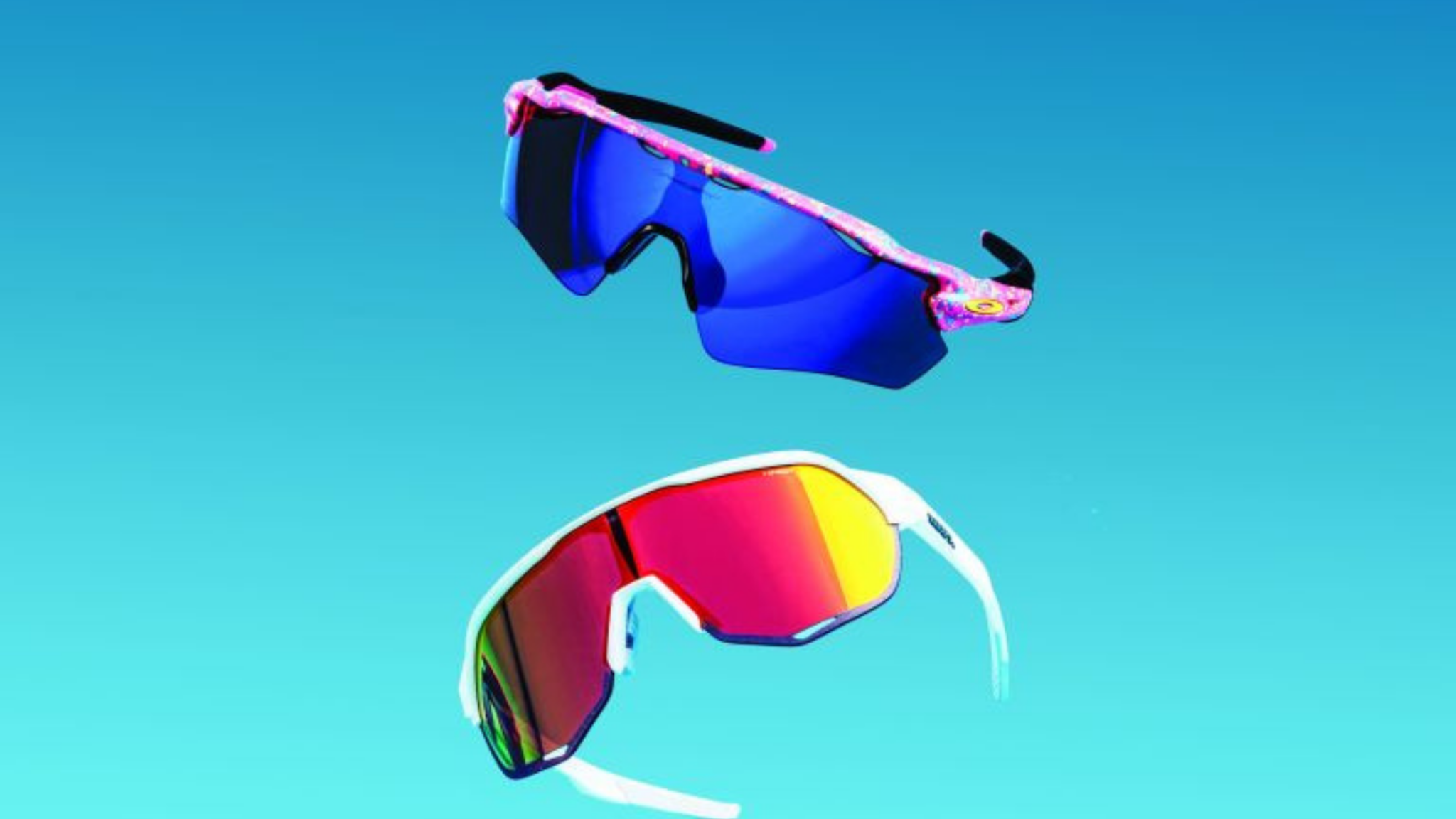 Road-specific sunglasses are typically lightweight and offer a wider vision field for an unobstructed view, whether you're riding aggressively in the drops, speeding in a race, or sitting up climbing a mountain.
It's always recommended to examine for a comfortable fit on your head. It is also crucial to ensure the sunglasses fit with your helmet too. There's a chance they might fall out or get damaged.
The ventilation feature will depend on your preference and the type of riding you indulge in. Restricted airflow is better suited for cold weather conditions and sensitive eyes. In hot climatic zones, increased ventilation keeps you cool. When assessing the ventilation or airflow features, ensure the sunglasses have sufficient vets to prevent fogging on your lenses when you are stationary.
Most quality sunglasses are designed with superior lenses that provide 100% ultraviolet (UV) protection from harmful UV rays. Some high-end, superior sunglasses also feature polarized lenses that reflect light, thus limiting glare and eye irritation. Photochromic lenses (or commonly known as transition lenses) efficiently adjust to the transition from light to dark (and vice-versa).
Bottle Cages
Bottle cages are generally designed using aluminum, plastic, or carbon and rubber grippers or some other type of secured feature to hold your bottles in position and prevent rattling.
When selecting a bottle and bottle cage, ensure it has adequate capacity for your hydration requirements, a secured safety cap to prevent spillage or rattling, a removable top for easy clean and placement, and that it fits your bike's dimension.
Use this guide to buy bicycle accessories online that suits your requirement and deliver an immersive riding experience.